Newly built flats in the Port of Jávea
11 properties with 3 bedrooms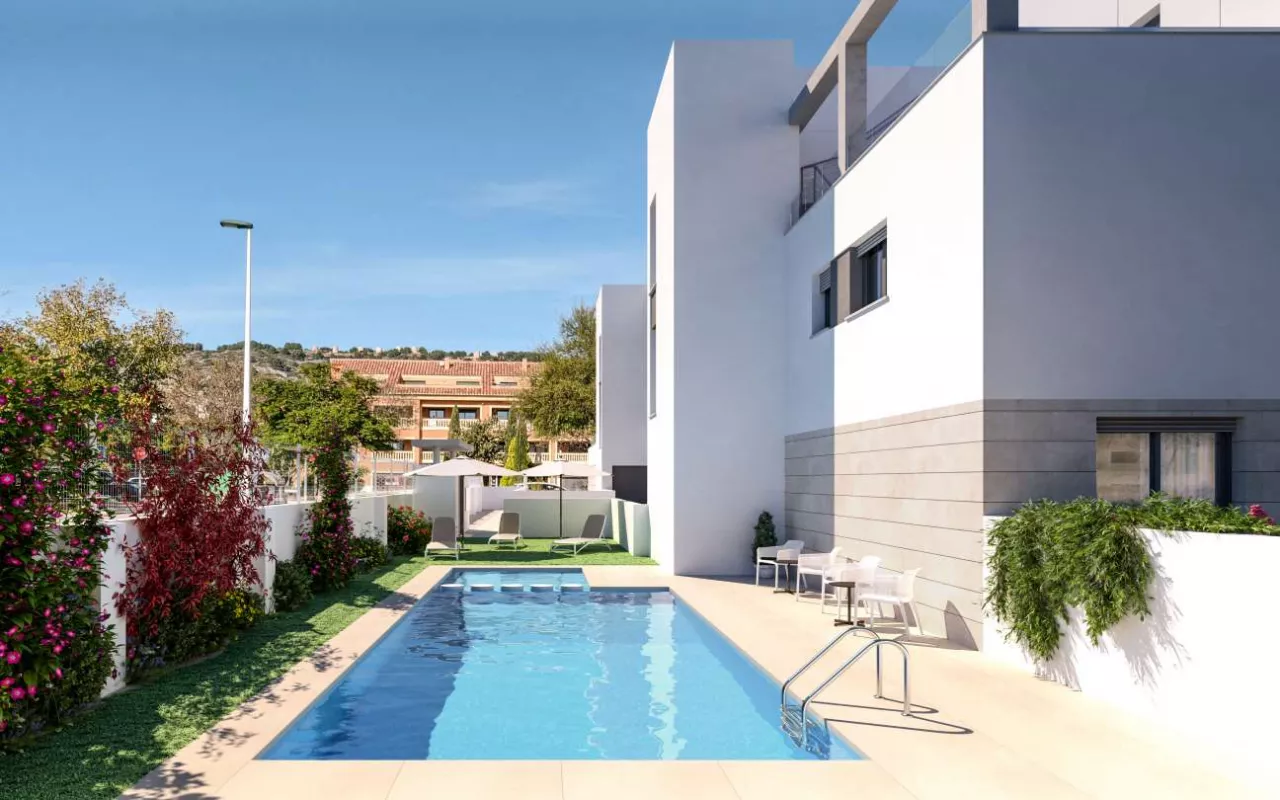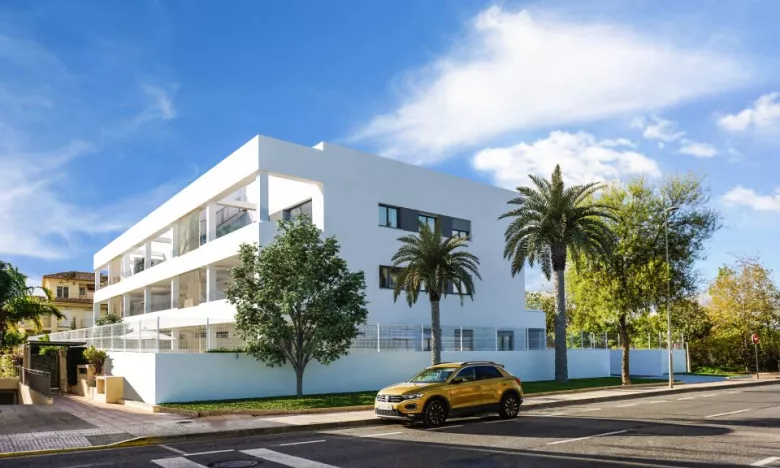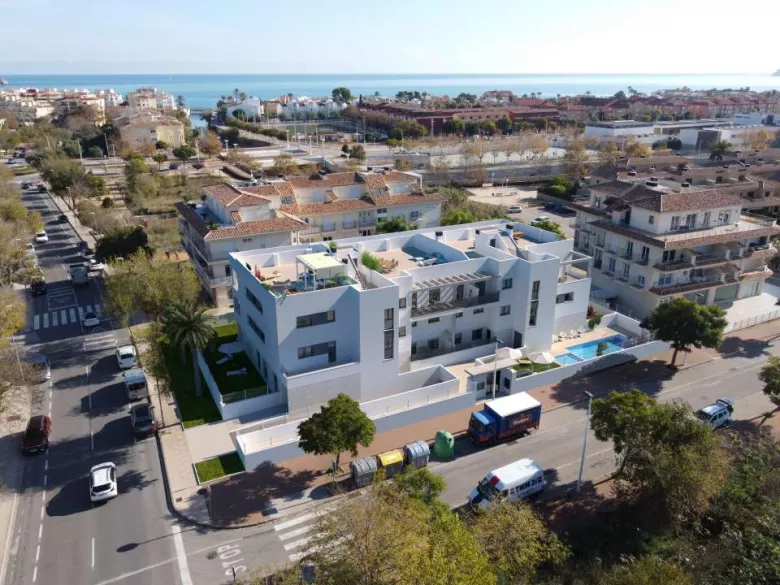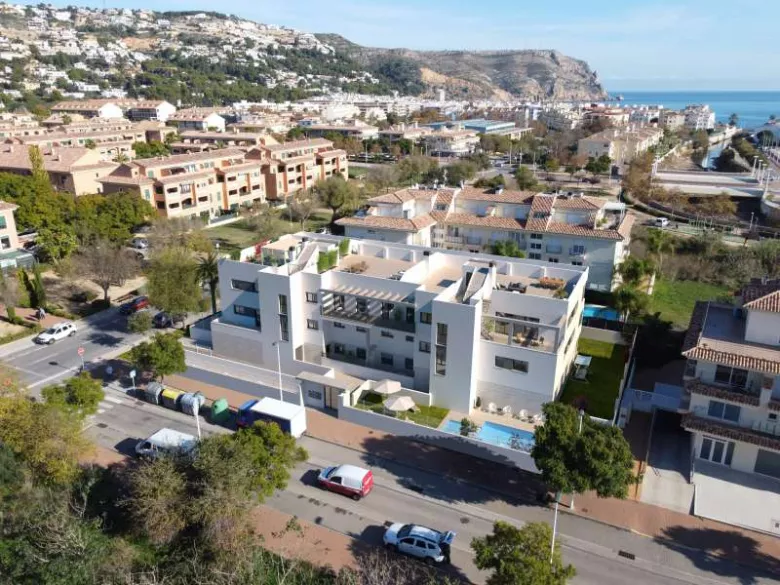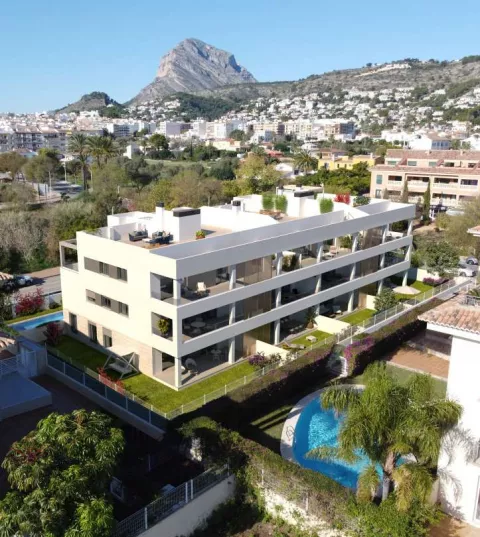 11 properties with 3 bedrooms
Poble Nou de Benitatxell
4
Newly built flats in the Port of Jávea
If you want to live close to the coast of Alicante, we have the ideal solution for you. Newly built flats in the Port of Jávea, offering exclusive views and unrivalled comfort.
Excellent offers in properties close to the beach, with an unbeatable location. They link the construction with the natural scenery and manicured gardens that provide beauty and greenery. Many of them are just a few steps away from the port and the beach of La Grava.
The La Calma residential complex, for example, is designed to offer attractive features to its buyers. Such as private gardens, swimming pool, 3 and 4 bedroom homes, acoustic and thermal insulation. Including, open plan fully fitted kitchens with top quality appliances.
Do you own a yacht or boat? What better area to buy a home! It will remain in the port and you will have peace of mind knowing that your property is safe. Plus, just a few steps from your home, a privilege that few can have.
Exclusive new build flats in Jávea Port
This town is located in a privileged area of the Costa Blanca, combining nature, entertainment, work and study opportunities, which is why buying a new apartment in Puerto de Jávea is an excellent alternative. So buying a newly built flat in Puerto de Jávea is an excellent alternative. Do you want to achieve a better quality of life? Here you can achieve it.
Although the sea is the perfect excuse, it is not only about enjoying the Mediterranean and its benefits. The advantages of this location extend to the various services you can enjoy. You will be close to the shopping area, and a few minutes' walk will allow you to comfortably do your shopping.
This iconic area offers excellent shops, supermarkets and restaurants, with the best offers in brands and gastronomy. Spaces where you can have fun with your family, partner or friends.
Enjoy a perfect day at the beach or experience some relaxation. All you have to do is look out from the balcony of your home to see the sea horizon. You will have all this when you buy one of our new build flats in Puerto de Jávea.
Enjoy sailing when buying new build flats in Jávea Port
If you like sailing, owning a property in this area will be a pleasure. From your flat you will have a privileged view of the harbour - imagine getting both at the same time!
Set sail on your sailboat or boat whenever you wish, as you will be very close to the harbour. Living there gives you the freedom to experience hours of sailing like nowhere else.
The good weather is always with you, because in Alicante it is privileged. Embark on an adventure on the Costa Blanca, and experience the peace that only the sea can give you. You won't be able to resist the temptation every time you admire the beauty of its beaches.
It is also ideal for water sports, enjoy them in your free time. Do you like sailing or kayaking? Then the sea of Jávea is the perfect setting for you.
The best new build flats in the Port of Jávea with MORAGUESPONS Mediterranean Houses
MORAGUESPONS Mediterranean Houses is a real estate company that knows first hand the qualities that the region of Jávea has to offer. Our years of experience in the business, give us the tools to place at your disposal excellent properties.
We care about offering you what you want and deserve. New build flats in Puerto de Jávea with all your desired features.
Buying a property like this is an excellent investment. We can advise you on this, we even have a personalised real estate agent service.
We offer our clients the best properties such as a new build flat in Puerto de Jávea. Whether you want to buy or sell, we will evaluate the property so you get what you want.
What are you waiting for to get the best bang for your buck? We make it possible. Contact us through the form available on our website.