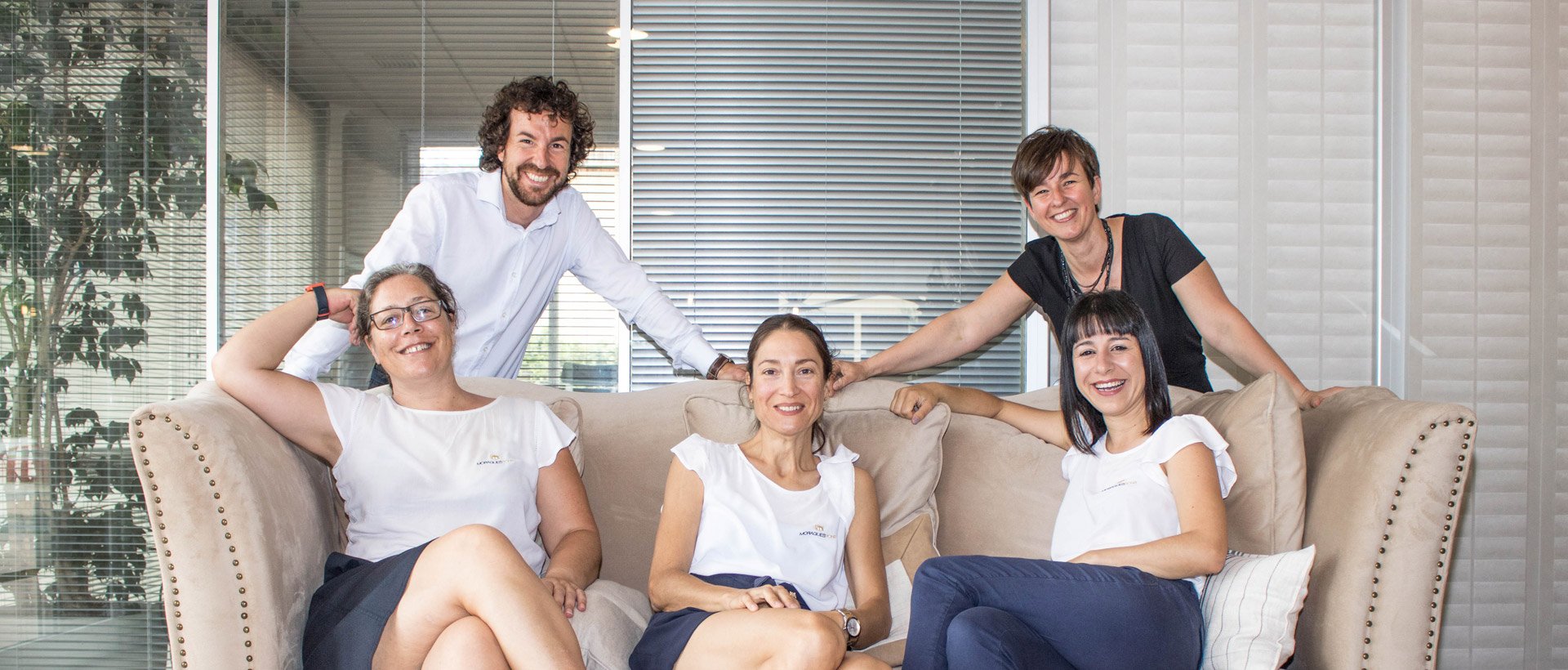 We make everyone want to visit your home
Because we study the potential of each property personally, we are able to make your home more attractive to potential clients. Let us use our experience so that with a few changes we can get the most out of your home. Our goal is to sell your house.
En MORAGUESPONS encontrarás tu personal shopper inmobiliario
Te mereces tener un asesor exclusivamente para ti, te atenderá de principio a fin, resolverá todos tus dudas e inquietudes y además se encargará de cualquier servicio que necesites.
The team of people at MORAGUES
PONS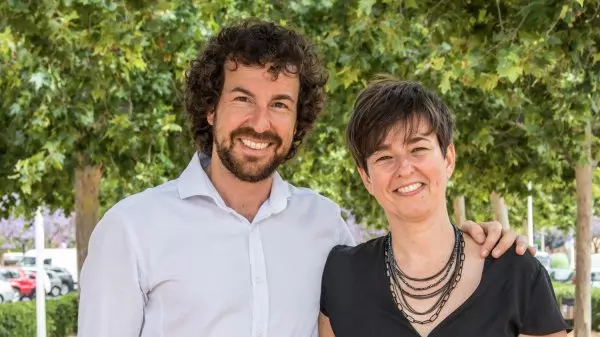 Silvia and Carlos
Silvia Moragues and Carlos Moragues are in charge of the general management of the company since their father Juan Moragues gave them the generational relief.
Juan Moragues
Juan Moragues, founder of this family-run business, today manages the assets of our loyal customers.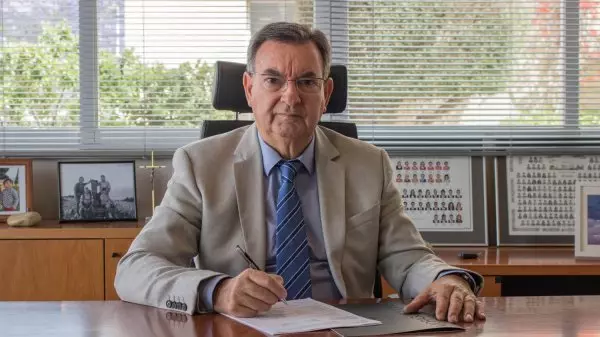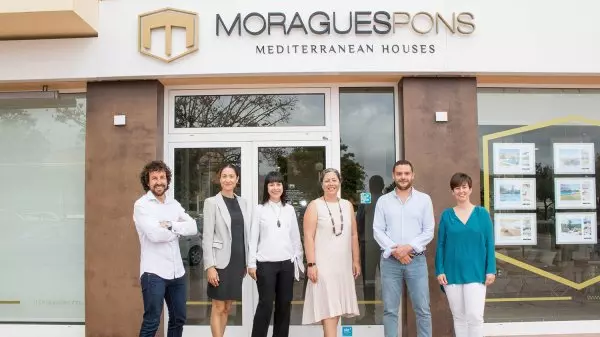 Team
Nuria, Alicia, Lucero and Julián, young enthusiasts are your advisors in the purchase, sale or rent of the best properties.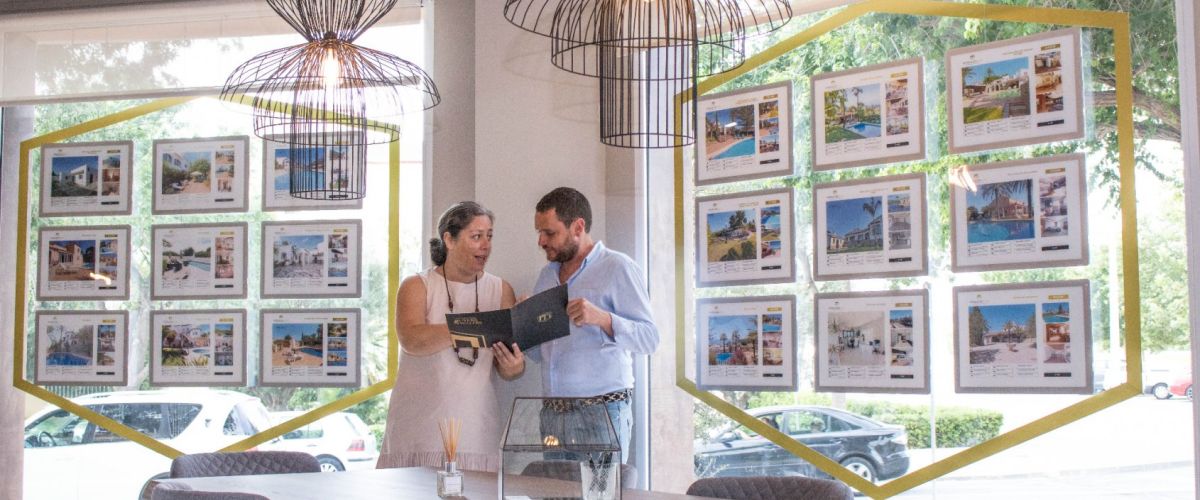 Would you like to work with us?
At MORAGUESPONS we are constantly evolving and we place people at the centre of our company. We look for profiles with initiative, talent and a desire to learn, capable of adapting to our values and contributing their own ideas.
Tell us about yourself
MORAGUES
PONS

Mediterranean Houses

Our past and our present is that of a family business, close and very transparent , who has been born and lived in Jávea and of course wants to continue working for his clients who decide to live also in this wonderful town.

One of our premises and why many customers choose to buy and sell their home with MORAGUESPONS Mediterranean Houses is because we focus on getting the best house and the best customer , we want both buyer and seller at the end of the purchase process are really happy and convinced of that sale. We really need this to continue working our business values.

The honesty with all our customers and people who work side by side with us is always necessary to achieve our goal that is none other than trust the real one with whom experiments our services. Our work as real estate consultants always responds to the wishes and demands of our customers, and has to focus on it, avoiding wasting time to those who decide to hire our real estate services. We don't want to waste time, because we don't like to waste time with us, so whether you sell or buy with MORAGUESPONS Mediterranean Houses , we guarantee you the clients really interested in your property and the properties really interesting for you, avoiding inadequate visits and properties with no value.

Choosing our family business to buy or sell a property is a guarantee. We guarantee your objective and we guarantee that you will be happy, otherwise the operation is not carried out.
Contact with MORAGUESPONS
Our Real Estate Consultants are at your disposal seven days a week. If you have any doubts, questions or just want to get to know us... contact us and we will be delighted to attend you.
Responsable: DESARROLLOS MORAGUES PUGA S.L.
Finalidad: Gestión del formulario de contacto.
Legitimación: Consentimiento expreso prestado al marcar "He leído y acepto la política de privacidad".
Destinatarios: Cesiones y/o transferencias a terceras empresas y/o organismos tal y como se indica en la información adicional.
Derechos: Acceso, rectificación, oposición, limitación, así como otros derechos debidamente recogidos en la información adicional.
Información adicional: Puede consultar información adicional en nuestra política de privacidad.
Top