Buying a house in Jávea as an investment
Real estate has always been an excellent form of investment, and buying a house for commercial purposes can be a good way to make a profit from it.
The coastal area is always a good area to invest in a property and Jávea is no exception, because its proximity to the beaches makes it an excellent area for business and tourism.
Buying a house as an investment in Jávea is highly recommended.
When to buy a house in Jávea as an investment?
The best time to buy a house or villa in Jávea as an investment is in the non-summer season, as this is when many people are considering selling their homes for different reasons and there are more options and some opportunities.
In the autumn and winter season, many homeowners put their properties up for sale because the number of potential buyers increases and in some cases, very valuable homes can be found at really good prices, making it an excellent opportunity to buy a beautiful home.
So if you are thinking of buying a property in Jávea, consider doing it in the low season by trusting professionals in the sector such as MORAGUESPONS Mediterranean Houses to obtain different properties.
What to do when buying a house as an investment?
When you buy a house as an investment, you have several options to amortise the investment you made in it. Buying a house, making small renovations, changing the furniture, giving it a new look and then selling it is a way to earn more money than you paid for it.
Renting is the most popular way to recover the investment you made in your home, with holiday periods being the perfect time to rent out your property to tourists coming to Jávea. Or if you prefer annual or long term rentals for constant peace of mind.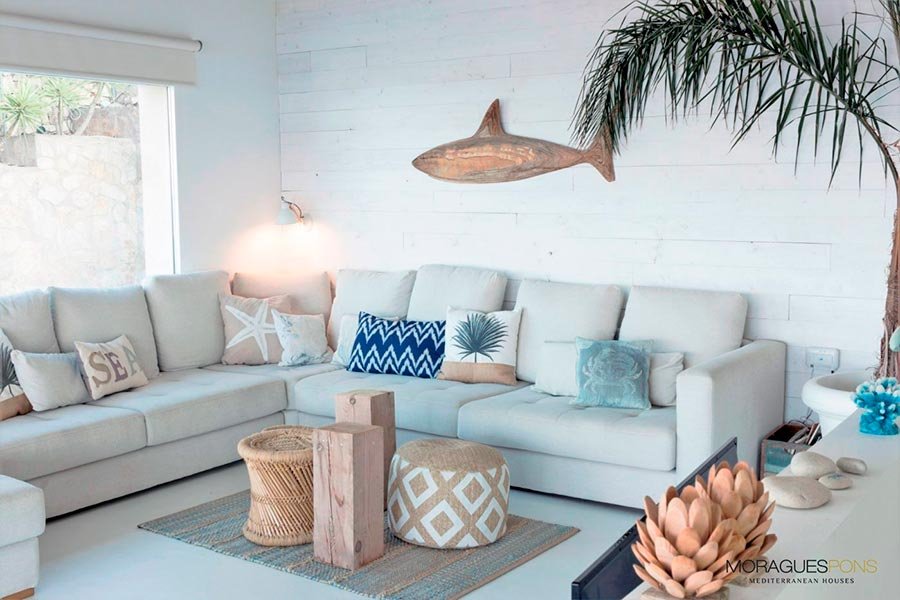 Buying a house in Jávea as an investment to rent out
Holidays are the best time to rent properties in Jávea, as people look for coastal areas to spend their days off, so a house to rent in Jávea will always be a good investment.
Renting out one or more properties you have purchased is one of the best ways to get a favourable return on your investment.
One advantage of Jávea is that the climate is very pleasant all year round, so you can have your property for rent all year round.
Buying a house in Jávea as an investment for later sale
The reform, improvement and subsequent sale of a house in Jávea is a great way to increase the value of the investment and make the value of any property increase.
Buying a house that is not in the best condition and investing in its renovation is a strategy widely used in real estate, so that the house increases its initial value and can be sold at a higher price.
In Jávea there are many properties that can be reformed and then sold at a higher price, so you can take advantage of this opportunity and make an excellent Business.
The best houses to buy in Jávea as an investment with MORAGUESPONS
In MORAGUESPONS Mediterranean Houses, we specialize in the marketing of Mediterranean homes, with houses near the beach or flats with spectacular sea views, in
addition, we have an innovative method in which our customers decide how they want to look for their homes. We have the highest technology applied to real estate.
We have properties by the sea, in the port of Jávea, in the town centre, luxury villas and flats to buy, obtaining your dream home and the possibility of enjoying all the benefits of having a home in the beautiful area of Jávea.
Request your real estate non-binding consultation
Responsable: DESARROLLOS MORAGUES PUGA S.L.
Finalidad: Gestión del formulario de contacto.
Legitimación: Consentimiento del interesado.
Destinatarios: Cesiones y/o transferencias a terceras empresas y/o organismos tal y como se indica en la información adicional.
Derechos: Acceso, rectificación, oposición y limitación.
Información adicional: Ver política de privacidad.