Living in the centre of Jávea
Known as one of the most remarkable historical centres in Spain, Jávea enjoys a number of structural beauties. Living in the centre of Jávea is currently one of the most interesting points of interest, as as well as being visually attractive, in this locality you can enjoy one of the most pleasant climates in the country.
In Jávea summers are usually hot, dry and rain-free. Winters are pleasant, with sunshine and good temperatures.
Buy flats in the centre of Jávea
If you are interested in buying a flat in Javea, we can assure you that one of the first things you will see are its beautiful beaches. Most of the flats in this locality have sea and/or mountain views, making it an attractive point of stay.
Some flats can be located directly in the Port Area. In these areas you can usually find different services, bars and restaurants, as well as the Club Náutico de Jávea and other areas of general interest.
If you are passionate about natural beauty, you can be sure that living in the centre of Jávea will not limit that experience. From the sea breezes, the warm sunshine and the convenience of finding the market and other services in total comfort, a flat can be luxurious and with maximum amenities.
If you love Mediterranean food then you know in advance that you can enjoy this type of cuisine in Jávea, a coastal area.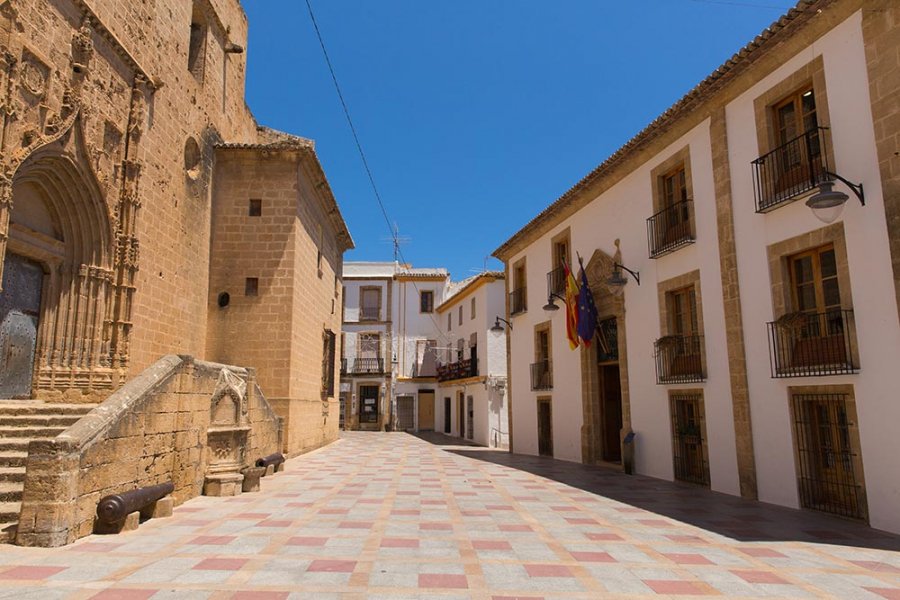 New construction in the centre of Jávea
If you are not looking for a traditional or luxurious flat in the centre of Jávea, you can opt for newly built flats in Jávea. These constructions are generally modern in style, where we find advances in technology, home automation and quality.
The buildings in the centre of Jávea are much more comfortable than you might think. Nowadays living on the street level in a beautiful house from a bygone era, with everything close by, is more than a luxury.
It is possible to have a newly built house in the centre of Jávea, as many architects choose to keep the exterior façade intact, but completely renovate the interior of the houses.
You can find different new developments in Jávea. From MORAGUESPONS Mediterranean Houses we have different new build properties for all tastes.
Living in Jávea in a typical village house
You've probably heard of Jávea's old town and without a doubt, one of the most recommended places to buy to get the full experience are the historic houses. From houses built in the 19th century to colonial structures, all beautifully framed in the history of Spain.
The beauty of Jávea makes it a totally desirable place to live, from its most basic aspects, to the natural surroundings. Jávea is one of the environments you can surely think of when you want a flat or even a house with sea views.
What are you waiting for? Contact us now to buy a property that allows you to live in the centre of Jávea.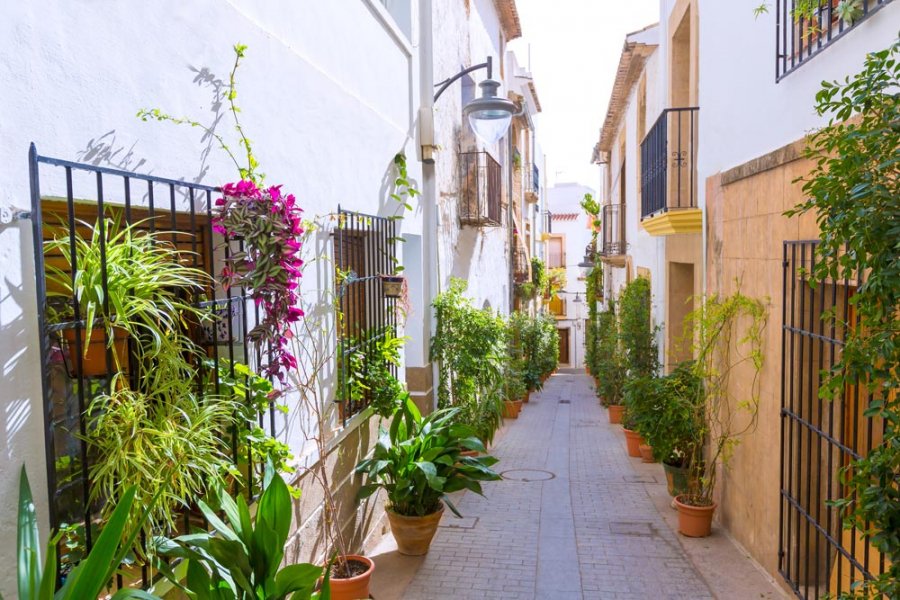 Request your real estate non-binding consultation
Responsable: DESARROLLOS MORAGUES PUGA S.L.
Finalidad: Gestión del formulario de contacto.
Legitimación: Consentimiento del interesado.
Destinatarios: Cesiones y/o transferencias a terceras empresas y/o organismos tal y como se indica en la información adicional.
Derechos: Acceso, rectificación, oposición y limitación.
Información adicional: Ver política de privacidad.