When to buy a house in Jávea?
When buying a house, one of the most important decisions to take into account is the location of that house, as the place where it is located is as important as the house itself.
Jávea is an ideal coastal area of Alicante for a family wishing to settle there or for anyone wishing to live by the sea and build a real home.
If you are in Jávea for business or simply to have a holiday home as an investment, Jávea is the best option for you. You should also know that you can offer the best education to your children thanks to the great educational offer in Jávea and surroundings, such as an international school.
Buying a a house in Jávea to enjoy the beaches
One of the main reasons to buy a house in Jávea is the opportunity to enjoy the wonderful beaches of the area such as Granadella for example. Take advantage of any day or time to relax and enjoy the tranquillity of strolling along the beach. The properties for sale in Jávea that we have at MORAGUESPONS will make you enjoy even more the climate of the area for its qualities and privileged locations.
Jávea is the ideal place for lovers of the sea and the coast, it is a coastal area with beautiful beaches and coves, which make it a perfect destination for an excellent residence.
In Jávea there are many styles of houses to choose from and adapted to any lifestyle, so trust our Real Estate Personal Shopper to help you choose your dream home and start enjoying the benefits of living in a special place like Jávea.
Buy a house in Jávea to enjoy the good weather all year round.
If you are passionate about coastal activities such as sailing, diving and others, Jávea is the ideal place for you, thanks to the pleasant temperatures that you can enjoy all year round.
Jávea enjoys an average temperature of almost 18ºC, there is little rainfall and in general, there is an excellent climate not only to enjoy the beaches, but also to do outdoor activities such as horse riding, enjoying the beautiful views that Jávea has to offer.
The pleasant climate that Jávea offers is a good reason to buy a house in this area, it is perfect for active people, who enjoy going out and having fun with their loved ones, so they never have to worry about bad weather.
So if you are one of those people who prefer warm and almost rain-free areas, you have a refuge waiting for you in Jávea, where you can find your ideal home.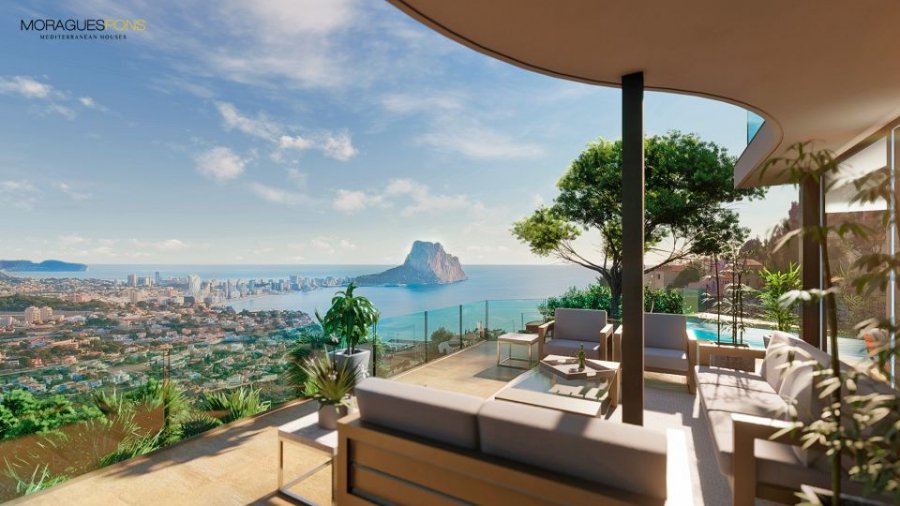 Buying a house in Jávea to set up a business on the coast
One of the reasons why many people move to the coast is for business, if you are planning to start a business in Jávea or nearby, buying a house in Jávea is an excellent idea.
You can buy a property and rent it out as a year-round or summer business.
But if what you are looking for is a place to live that allows you to be close to any project you want to undertake in the Costa Blanca area, you need to be close to it so you can always supervise it, that's why a house in Javea is perfect for you to set up your business and help it grow, living in the same area.
The coastal area is a good place to start any kind of business, especially those related to the marine environment, such as restaurants, clothes shops, furniture and decoration shops.
Buying a house in Jávea due to its proximity to international study centres
Children's education is one of the key issues for a family looking to buy a house. Such housing should be close to good educational facilities, so that children can attend schools close to their homes.
In Jávea there is not only sand, sun and sea, it is also a great area where you can find excellent international schools, which are perfect for children and young people to attend, so buying a house in Jávea is an excellent way to ensure a good education for your children.
Some of the most prestigious international schools located in Jávea are the following:
Xabia International College
Port de Xábia School.
Waldorf El Montgó.
Lady Elisabeth School.
All these educational centres are highly qualified to provide a high level of education for your children, so you can be sure that buying a house in Jávea for their education was a great decision.
Request your real estate non-binding consultation
Responsable: DESARROLLOS MORAGUES PUGA S.L.
Finalidad: Gestión del formulario de contacto.
Legitimación: Consentimiento del interesado.
Destinatarios: Cesiones y/o transferencias a terceras empresas y/o organismos tal y como se indica en la información adicional.
Derechos: Acceso, rectificación, oposición y limitación.
Información adicional: Ver política de privacidad.