Living in Jávea all year round
Many people who live in cold climates dream of moving to a place that offers them a warm and temperate climate all year round, Javea is one of the most popular destinations for many Europeans, because it offers them a great climate and also offers them a lot of beautiful places to visit.
Moving to Javea is a great option, because not only you will have a better climate, but also you will not have time to get bored with all the activities that the place offers to locals and visitors.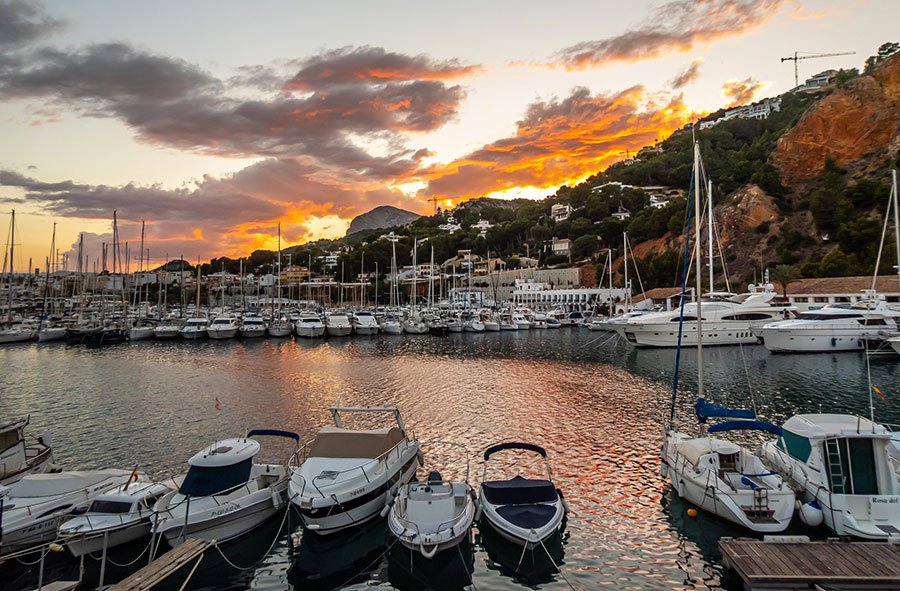 Buying a villa in Jávea to enjoy all seasons of the year
Buying a villa in Javea will be one of the best investments you will make in your life, because you will have the opportunity to live in a quiet and small place, but that will offer you a great variety of experiences that you and your family will treasure forever.
You will live in a place that will give you a privileged location and you will not need a pool in your house, because you will have a large heated pool available all year round which is the Mediterranean Sea and you will not have to worry about the winter, because the climate is mild and warm all year round.
The advantages of living in Javea are more than you can imagine, so dare to make a change that will be very flattering for the whole family.
Spending the winter and Christmas in Javea
Christmas in Javea has all the traditional elements of the holiday, with the exception of the cold and snow, which means you can enjoy the beaches and sunshine at the coldest time of the year in many other places.
The Christmas Market is a Christmas market that is organized around December, featuring local artisans and where you can buy traditional sweets, nougat and other decorative and gastronomic products.
You can see a beach Santa Claus, who takes pictures with the children in the port and in the historic center.
In the historic center, the New Year's Eve chimes are also celebrated, but at noon, in a celebration next to the Church of San Bartolomé.
Visit places that are crowded in summer
Although in summer Javea is full of people, if you live there you should not worry about visiting the most popular places, as you can see them at any time of the year.
The route of the viewpoints is one of the attractions that you can visit throughout the year, you can do it calmly, know each place well and observe the spectacular views provided by the viewpoints.
You can walk through the beautiful old town whenever you please, without worrying about the number of people who might be in the place.
The caves of Javea are other places you can visit whenever you want, such as the Cova Tallada, where you can swim, take a boat ride or go kayaking.
Request your real estate non-binding consultation
Responsable: DESARROLLOS MORAGUES PUGA S.L.
Finalidad: Gestión del formulario de contacto.
Legitimación: Consentimiento del interesado.
Destinatarios: Cesiones y/o transferencias a terceras empresas y/o organismos tal y como se indica en la información adicional.
Derechos: Acceso, rectificación, oposición y limitación.
Información adicional: Ver política de privacidad.