Enjoy the Mediterranean gastronomy in Jávea
The geographical and cultural richness of this place on the Costa Blanca is reflected in its gastronomy. So, if you are a lover of good food, you will enjoy a diversity of flavours, colours and textures. So much so that you will find it very difficult to resist the temptation to try these delicacies.
Yet another reason to visit or live in this paradisiacal place! Of course, being a coastal area, fish and seafood are the protagonists, but also the exoticism of sea urchins and other ingredients such as legumes, cereals, raisins and figs. But also the exoticism of sea urchins and other ingredients such as legumes, cereals, sultanas and figs. Enjoy the Mediterranean gastronomy in Jávea!
Tapas and starters typical of the area
Some typical starters are snails, pulses such as boiled broad beans and cocas. Another dish worth mentioning is the so-called "Sang amb Ceba" or "sangre encebollada" (blood with onions). It generates different opinions, but it is worth tasting. It is made with chicken or black pudding, olive oil, onions and spices.
Esgarraet is ideal for summer. This typical Valencian tapa is made with cod, vegetables such as bell peppers, olives, pine nuts, olive oil and salt. It is a delicious dish whose origin is from the countryside, and it delights diners. It is usually eaten with bread.
In addition to these, cocas are also an excellent choice to start a wonderful meal. Made with wheat flour, they can be eaten with a variety of ingredients such as fish and vegetables - a real treat!
Dried octopus, meanwhile, is very popular in this region, an addictive starter. Perhaps you prefer salted fish such as anchovies, tuna or mackerel. All these options are ideal for discovering the gastronomy of Jávea, are you up for it?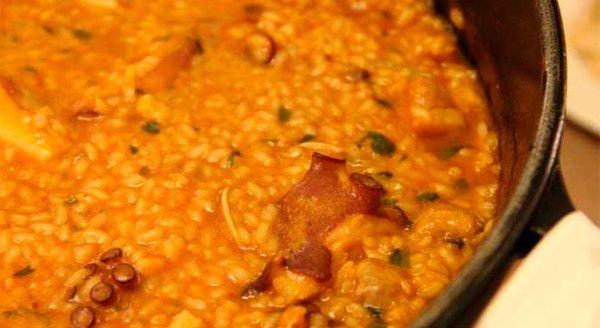 Rice dishes not to be missed on your visit to Jávea
You can't go to Jávea without trying the rice dishes made in this region. This is the time to explore the wide variety of options that exist. Let's list some of them:
Arroz a banda.

Mellow with lobster.

Seafood Paella.
This is just a small sample of the options that exist. Of course, the most relevant of all and the queen of gastronomy in this region is Paella. It is made in a special casserole in combination with different ingredients such as meat and fish. As well as different vegetables.
A characteristic curiosity of this place is the black rice, which is cooked with squid ink. The seafood gives it a special flavour, as well as its characteristic colour. A delicious rice dish that will awaken your palate.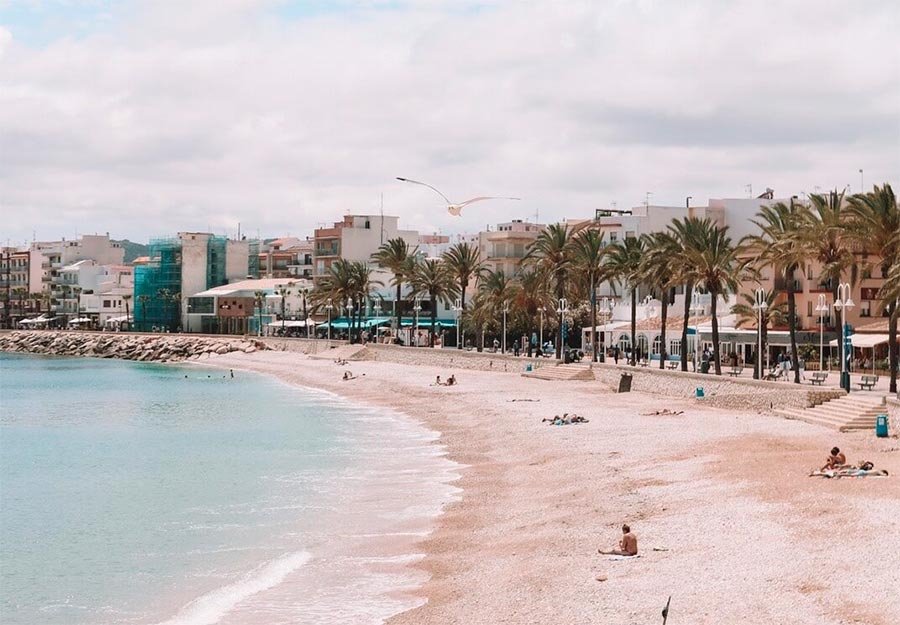 Gastronomic tourism in Jávea
The gastronomic variety of Jávea is one of the reasons why it is an interesting tourist place. A good incentive to buy a property in this region of the Costa Blanca. You will find different culinary offerings that will undoubtedly motivate your senses. A gastronomic tour around the area of Jávea is an excellent idea.
No matter what your preferences are, because you will always find something to delight you. Such is the variety of alternatives you can count on.
Visiting its restaurants, from the traditional to the most avant-garde, is an experience you won't want to miss. Visit this famous town in Alicante, taste its delicacies while you enjoy its incredible views.
Feel the best of its culture, enjoy the Mediterranean gastronomy in Jávea, and explore the real estate offer. If you are up for it, MORAGUESPONS Mediterranean Houses offers you a personalised service to buy properties in Jávea. Where you are the one who chooses the best options according to your tastes. If you want to sell a property we are also at your disposal. Contact us for advice.
Request your real estate non-binding consultation
Responsable: DESARROLLOS MORAGUES PUGA S.L.
Finalidad: Gestión del formulario de contacto.
Legitimación: Consentimiento del interesado.
Destinatarios: Cesiones y/o transferencias a terceras empresas y/o organismos tal y como se indica en la información adicional.
Derechos: Acceso, rectificación, oposición y limitación.
Información adicional: Ver política de privacidad.